Check Categories
Saturday To-Do:
Choose a design or upload your own.


Business Checks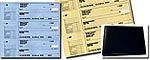 Buy Animals and Critters Checks Online
If you are like most of us here (at Girly Checks), then you are probably an animal lover. Whether the animal of personal choice happens to be from the woods, the farm, the zoo or pets... you're going to love these personalized Girly Checks of animals and other little critters - some in cartoon form.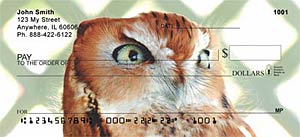 Take a look at all our check choices. Have you been to the zoo and would like to remember that favorite animal that you saw? Well, now you can with our personal animal checks. In fact, you can see your favorite animal picture everytime you write a check. The same goes with a farm visit. Think about going on a safari, you may never actually go on a safari but can have a checkbook with your favorite animals pictured on every check. You may be into birdwatching. Check out our Screech Owl Personal Checks - photographed in person at the Maryland Zoo in Baltimore. Maybe you just like animals from around the world. Well, we have them all. Check out our lions, and tigers, and bears. Oh my!!!
Just choose your personalized checks -and enjoy your favorite animal or critter. Have fun checking them out on girlychecks.com. We have plenty from which you can choose. Our checks are fun and even if you are (sadly) not into animals, we do have something for everyone.
Compare and order your new Cute Animals and Cool Critter Checks today - so you can express yourself all year long.
Animals and Critters Checks
---
Pages for this section: 1 2 3 4 5 6 7 8 9 10 Next >>
---
Buying discounted or cheap Animals and Critters Checks online does not mean poor quality; we cut out the middle man, the banks, to save you money. You, not your banker, can make decisions about the Cute Animals and Cool Critter Checks you buy. Thank you for shopping with Girly Checks.
Advertisments
Business Checks