Check Categories
Monday To-Do:
Choose a design or upload your own.


Business Checks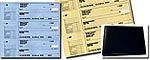 Buy Around the World Checks Online
Are you aspiring to be a world traveler but don't get to jet set as much as you would like? Well, here is one way you can see the sights of your favorite places around the world...and...show off the world traveler in you with around the world travel personal checks!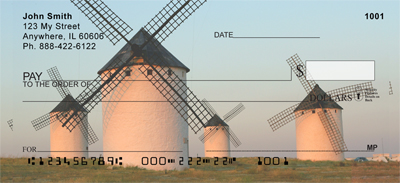 Go sightseeing around the world every time you write out a check with European castles, the Eiffel tower, Big Ben, sights of England, Scotland, Germany, Italy, Puerto Rico, the Emerald Isles, and more! If you're looking more for the feel of a specific destination you love far away but hold near and dear to your heart, check out the checks with themes of the Irish culture, Asian culture, maps from all over the world, clothing of far and wide, and more!
Piece together your Around the World travel checks and accessories such as address labels and checkbook covers, or if you want to simplify your ordering with a perfectly matching set, check out the Around the World themed Bonus Buys which include your personal checks, a matching checkbook cover, and address labels all in one bundle. Don't forget about the custom photo option where you can upload your own pictures from your world travels to create your very own unique custom photo checks.
Compare and order your new Scenes and Places Around the World Personal Checks today - so you can express yourself all year long.
Around the World Checks
---
Pages for this section: 1 2 3 Next >>
---
Buying discounted or cheap Around the World Checks online does not mean poor quality; we cut out the middle man, the banks, to save you money. You, not your banker, can make decisions about the Scenes and Places Around the World Personal Checks you buy. Thank you for shopping with Girly Checks.
Business Checks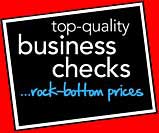 Cheap Checks
w/ Free Shipping