Check Categories
Saturday To-Do:
Choose a design or upload your own.


Business Checks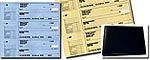 Buy Artistic Checks Online
It's all about the art in a variety of mediums, such as painting, drawing, photography, ceramics, fabrics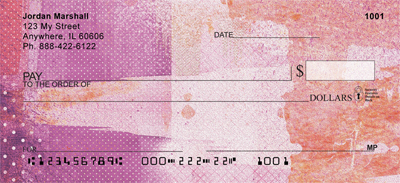 and even mixed-media. Design, color, form, shape, realistic or interpretive art forms can be found on the Girly Checks assortment of Artistic Style Personal Bank Checks.
Some of the art styles are from the masters while others are from amateurs artists and craftspersons but they all have "creativity" in common. You know what style you like and we hope you find something here that you can appreciate sharing with others every time you write out a check.
Compare and order your new Artsy and Artistic Personal Bank Checks today - so you can express yourself all year long.
Artistic Checks
---
Pages for this section: 1
---
Buying discounted or cheap Artistic Checks online does not mean poor quality; we cut out the middle man, the banks, to save you money. You, not your banker, can make decisions about the Artsy and Artistic Personal Bank Checks you buy. Thank you for shopping with Girly Checks.
Advertisments
Business Checks