Check Categories
Sunday To-Do:
Choose a design or upload your own.


Business Checks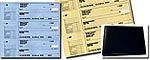 Buy Beach Vacation Checks Online
If you are at all like us - you love the beach. We are fortunate to live and work at the beach all year 'round.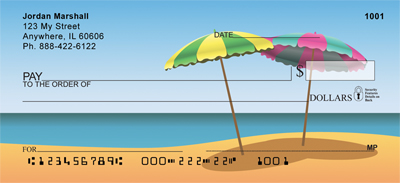 But it wasn't always like that. We could only get to the beach a couple times a year and just "wish" we were at the beach the rest of the time.
We did, however, have custom beach Girly Checks to remind us of the good times here every time we wrote a check on one of our bank accounts.
This personal beach checks set features the Sunsets over the Gulf of Mexico as seen from Key West, Florida, and is made with four images actually photgraphed by the owner of girlychecks.com. We take our career seriously and enjoy sharing our favorite things with others. We hope you will find the perfect beach theme personal checks to fulfill your needs - and we also wish you many good times visitng the beach.
Order your new Fun Beaches and Cool Vacation Personal Bank Checks today - so you can express yourself all year long.
Beach Vacation Checks
---
Pages for this section: 1 2 3 4 5 Next >>
---
Buying discounted or cheap Beach Vacation Checks online does not mean poor quality; we cut out the middle man, the banks, to save you money. You, not your banker, can make decisions about the Fun Beaches and Cool Vacation Personal Bank Checks you buy. Thank you for shopping with Girly Checks.
What's New?
Business Checks