Check Categories
Monday To-Do:
Choose a design or upload your own.


Business Checks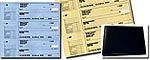 Buy Bird and Insect Checks Online
What's all the buzz about? It's about designer and custom personal bank checks, that's what it's about!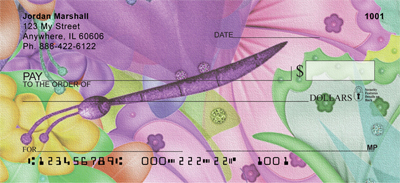 Yes, even the birds and the bees, and butterflies, and dragonflies, and owls, and eagles, and orioles, and lady bugs, and more, can be found on personal bank checks. If you have a love for bird watching or if you just love the flying little creatures of the outdoors, check out the birds and insects checks below that are just for you. Don't be surprised if you find a few cool penguins on these checks, hey, they're birds, too! And, of course, some of our insects checks will include flowers, too, for the secret gardener in you.
Don't forget the rest of the buzz! To complete your checkbook look, find the checkbook covers, address labels, ink stamps, and other accessories that match or compliment the bird or insect checks that you pick.
Compare and order your new Interesting Insects and Birds Personal Checks today - so you can express yourself all year long.
Bird and Insect Checks
---
Pages for this section: 1 2 3 4 5 6 7 8 9 Next >>
---
Buying discounted or cheap Bird and Insect Checks online does not mean poor quality; we cut out the middle man, the banks, to save you money. You, not your banker, can make decisions about the Interesting Insects and Birds Personal Checks you buy. Thank you for shopping with Girly Checks.
What's New?
Business Checks