Check Categories
Monday To-Do:
Choose a design or upload your own.


Business Checks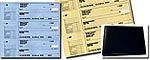 Buy Cats and Kittens Checks Online
Awww, so cute...that's just what these cats and kittens on this assortment of kitty and cat Girly Checks are.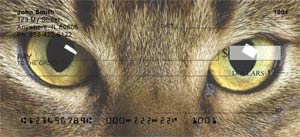 Maybe you are a cat lover....or you just like to look at cats and kittens. Well, we have lots of custom kitty-cat checks for you.
Everytime you write a check you will be reminded of the particular cats that are your favorites. Look at our checks and just think about the purring that cats do. Or just imagine your cat wrapping itself around your legs. Choose that personal check that reminds you of your cats. Or choose a cat or kitten that you can just imagine owning you.
Yes, we all know that cats own us. From A to Z- Abyssinians on through the alphabet, We have the cats and kittens to keep you company. Just choose a cat or kitty picture check that you like - yes, it's that easy and have fun while you write your checks.
Compare and order your new Cuddly Kitten and Cute Cat Personal Bank Checks today - so you can express yourself all year long.
Cats and Kittens Checks
---
Pages for this section: 1 2 3 4 5 Next >>
---
Buying discounted or cheap Cats and Kittens Checks online does not mean poor quality; we cut out the middle man, the banks, to save you money. You, not your banker, can make decisions about the Cuddly Kitten and Cute Cat Personal Bank Checks you buy. Thank you for shopping with Girly Checks.
What's New?
Business Checks