Check Categories
Tuesday To-Do:
Choose a design or upload your own.


Business Checks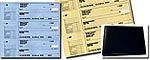 Buy Cause and Awareness Checks Online
If you are concerned about a cause such as breast cancer awareness, autism, environmental advocacy or myriad other causes you will like the message these "cause" checks convey.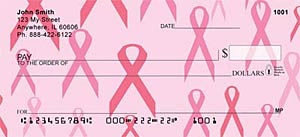 Pink ribbon checks are among our most popular and help share one's support for spreading awareness of the dreaded disease of breast cancer and advocate taking steps for early detection, preventure and cure. These Pink Ribbon "Awareness" Checks are offered among many other very important designs by Girly Checks, the leading aggregator of these styles of checks.
Trending message products, in the form of "checks for a cause" are among our most popular products. These Cause and Awareness Personal Checks enable people, like you, to share their concern with others and to help raise awareness of many dreaded diseases and other important causes every time they write out a check.
Girly Checks is proud to be able to offer this large selection of "Cause and Awareness" checks. These are arranged alphbetically, by manufacturer - possibly making it a challenge to find exactly what you need. In that case simply use the search box at the top of the page.
Compare and order your new Important Causes and Shared Awareness Personal Checks today - so you can express yourself all year long.
Causes and Awareness Personal Checks
---
Pages for this section: 1 2 3 4 5 6 7 8 Next >>
---
Buying discounted or cheap Cause and Awareness Checks online does not mean poor quality; we cut out the middle man, the banks, to save you money. You, not your banker, can make decisions about the Important Causes and Shared Awareness Personal Checks you buy. Thank you for shopping with Girly Checks.
Advertisments
Business Checks