Check Categories
Monday To-Do:
Choose a design or upload your own.


Business Checks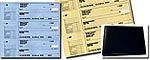 Buy City Girls and Fashion Checks Online
Think you are a princess? Well treat yourself like one! Put on that tiara. Check out our custom checks that feature tiara pictures. We have some that we just know you are going to like. While you are wearing your tiara how about a shopping spree for heels (on our black stilletto personal checks) in your sports car.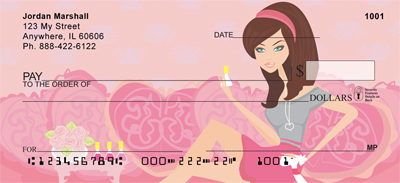 We have custom checks that will make you feel like you are riding down the road with the wind blowing through your hair. Or maybe you are into biking. Check out out personalized checks for this sport. However you see yourself as a princess, we have the personal checks that you are going to need to rule your kingdom.
Our featured check, and a very popular one, is "Girl Talk" Checks. These personal checks will remind you of a day for YOU. Start your day with a visit to the Nail Salon for a pedicure and a manicure. Make sure you pick a really sexy color. then it's off to shop for some really neat high heels. We have custom checks that you will wish you could put on your feet. Unfortunately you will have to be satisfied to just have them for checks. But what fun to imagine whenever you write a check. It will bring back memories of your special day.
What fun it is to be a princess. Now you can choose that special check that makes you feel like one every time you open your checkbook. Order yours today.
Compare and order your new Hip City Girl with Cool Fahions Personal Checks today - so you can express yourself all year long.
City Girls and Fashion Checks
---
Pages for this section: 1 2 3 4 5 6 Next >>
---
Buying discounted or cheap City Girls and Fashion Checks online does not mean poor quality; we cut out the middle man, the banks, to save you money. You, not your banker, can make decisions about the Hip City Girl with Cool Fahions Personal Checks you buy. Thank you for shopping with Girly Checks.
What's New?
Business Checks