Check Categories
Tuesday To-Do:
Upload your own picture
to make your own checks.


Business Checks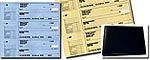 Personalized Sports and Sporting Address Labels
Order your personalized picture Sports and Sporting Labels to express yourself all year long.

These are great for saving time and "looking good" every time you address an envelope or card. These Sports and Sporting labels are available to order at prices about half, or less, than what the banks charge - if they even offer them at all to go with your checks.
Personalized Address Labels: Sports and Sporting
---
Pages for this section: << Prev 1 2 3 4 5 6 7 Next >>
---
Thank you for taking time to visit Girly Checks.
Check Security
Protect your bank account with...


Available for most check styles.
What's New?