Check Categories
Saturday To-Do:
Choose a design or upload your own.


Business Checks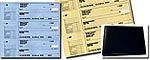 Buy Dog and Puppy Checks Online
How much is that doggie in the window? We remember that song fondly! Only we are not talking about doggies in windows but dogs and puppies on custom picture checks - in well over three hundred choices.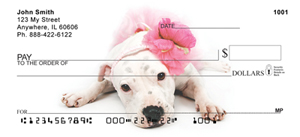 We know that many people love, really love, their dogs. That's why dogs are called man's best friend. And that's why we have so many doggie pictures on checks. You can have custom Girly Checks made and show off your dog everytime you wrrite a check. We have many breeds of dogs to from which to choose. Don't have a dog? That's OK. You can still pick a dog you like. In fact, it's just plain fun looking at all the dogs.
From A to Z (well, maybe "Y") we have the dogs. All you have to do is pick your favorite dog-theme personal check and place your order today.
Compare and order your new Cool Dogs and Adorable Puppies Personal Checks today - so you can express yourself all year long.
Dog and Puppy Checks
---
Pages for this section: 1 2 3 4 5 6 7 8 9 10 11 12 13 14 15 16 Next >>
---
Buying discounted or cheap Dog and Puppy Checks online does not mean poor quality; we cut out the middle man, the banks, to save you money. You, not your banker, can make decisions about the Cool Dogs and Adorable Puppies Personal Checks you buy. Thank you for shopping with Girly Checks.
Business Checks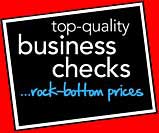 Cheap Checks
w/ Free Shipping