Check Categories
Saturday To-Do:
Choose a design or upload your own.


Business Checks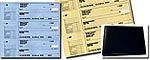 Buy Food and Drink Checks Online
Yum yum!!!!! Love to eat. Well then, check out our personalized food and drink checks.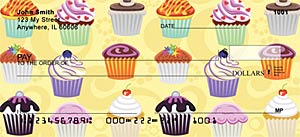 Well you can't eat them but you sure can look at them -everttime you write a check to pay a bill. Check out all our food-theme personal checks. We are certain that you will find a custom check that gets you craving for more. Dang, those hunger pangs will get you every time.
Check out this one sample of our cupcake checks. Don't they look just yummy? Who says you can't have your cake and write it too. Everytime you sit down to write one of our custom Girly Checks you will feel like you are in the bakery - just staring at those goodies behind the glass. Or how about the winery? Or would you like to be in a candy store? No matter where it is that catches your fancy, we have a picture check that you will love. Now, isn't that just yummy?
Compare and order your new Tasty Food and Cool Drink Personal Checks today - so you can express yourself all year long.
Food and Drink Checks
---
Pages for this section: 1 2 3 4 5 6 Next >>
---
Buying discounted or cheap Food and Drink Checks online does not mean poor quality; we cut out the middle man, the banks, to save you money. You, not your banker, can make decisions about the Tasty Food and Cool Drink Personal Checks you buy. Thank you for shopping with Girly Checks.
Advertisments
Business Checks