Check Categories
Saturday To-Do:
Choose a design or upload your own.


Business Checks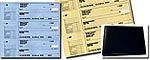 Buy Geometric Checks Online
Make sure your checkbook is in tip top SHAPE with geometric styled checks! Yes, geometric styles tend to be pretty, fun and trendy these days, so we thought they should have their own designated category!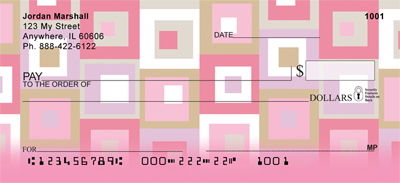 Circles, stripes, squares, checks with any kind of shape are what you will find here and you'll find them in all sorts of cool, and hot, colors!
Once you've picked the shapes that will fit your checks perfectly, don't forget to check out what kind of shape our checking account accessories are in! Coordinate your shapely geometric checks with a coordinating or matching checkbook cover, address labels, ink stamp, debit wallet or choose from any of our accessores across any of the categories to make sure your personal "shape" checks have a fun mix.
Compare and order your new Interesting Geometric Style Personal Bank Checks today - so you can express yourself all year long.
Geometric Checks
---
Pages for this section: 1
---
Buying discounted or cheap Geometric Checks online does not mean poor quality; we cut out the middle man, the banks, to save you money. You, not your banker, can make decisions about the Interesting Geometric Style Personal Bank Checks you buy. Thank you for shopping with Girly Checks.
What's New?
Business Checks