Check Categories
Monday To-Do:
Choose a design or upload your own.


Business Checks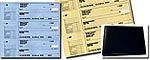 Buy Holiday and Celebration Checks Online
Don't you just love the holidays? Any Holiday? At girlychecks.com we sure do. Everyone has a "favorite" day for celebrating. Check out these personalized Girly Checks. Maybe your "special" day is Christmas. Well, we have a selection of Christmas-theme checks for you.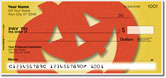 If it's Halloween, then browse through our Halloween checks. Whatever the holiday, we have something that you are going to like. Imagine yourself looking at your custom holiday checks all year long, bringing back the fond memories of that day.
Take a look at the Stocking Stuffers personalized picture check. Can't you just feel the heat of the fire in the fireplace as it casts a soft glow throughout the room? Don't you just wonder what's in the stockings as you sit there looking at the fire. You can have this picture check to bring back that cozy feeling all year long, not just at Christmas.
Take some time to look through our custom checks for holidays and celebrations. We know you'll find that special picture check - just for you.
Compare and order your new Celebrations and Traditional Holidays Personal Checks today - so you can express yourself all year long.
Holiday and Celebration Checks
---
Pages for this section: 1 2 3 4 Next >>
---
Buying discounted or cheap Holiday and Celebration Checks online does not mean poor quality; we cut out the middle man, the banks, to save you money. You, not your banker, can make decisions about the Celebrations and Traditional Holidays Personal Checks you buy. Thank you for shopping with Girly Checks.
What's New?
Business Checks