Check Categories
Monday To-Do:
Choose a design or upload your own.


Business Checks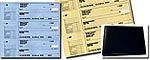 Horse Personal Checks & Western Checks
Well, howdy there, partner! Whatcha doing 'round these here parts? Lookin' for cowgirl or cowboy checks?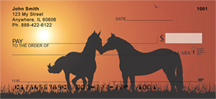 You need checks and you want something to fit your wild west style. Well, if it's horse and western themed checks that you're looking for, you're in the right place! Step right on into our stable as you choose from a great selection of checks that depict horses in various settings of nature, cowboys doing what they do best, images of southwest art, scenes of the western countryside, and of course, what true cowboy would leave home without his gun or boots...checks.

Complete your rodeo by rounding up some great horse and western themed checkbook covers, address labels, ink stamps, clutches, and other great horse and western themed checking accessories! The GirlyChecks Trading Post is open, Pardner, so get busy shopping.
Order your new Beautiful Horses and Western Theme Bank Checks today - so you can express yourself all year.
Horse and Western Checks
---
Pages for this section: 1 2 3 4 Next >>
---
Buying discounted or cheap Horse and Western Checks online does not mean poor quality; we cut out the middle man, the banks, to save you money. You, not your banker, can make decisions about the Beautiful Horses and Western Theme Bank Checks you buy. Thank you for shopping with Girly Checks.
Business Checks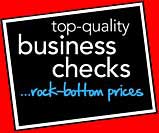 Cheap Checks
w/ Free Shipping