Check Categories
Saturday To-Do:
Choose a design or upload your own.


Business Checks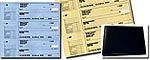 Buy Kids and Family Checks Online
The most important thing in your life is your family and you want to show your love and support for them in every way possible. One fun and unique way is to choose from this great selection of kid and family themed checks.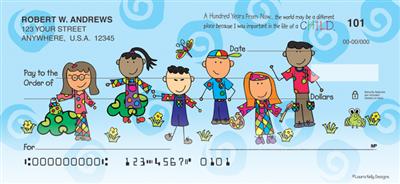 Children holding hands or walking hand in hand on the beach can surely warm your heart. You'll smile with checks of teddy bears, angelic babies, baby angels, Madonna and Child, and family checks. Support good causes and bring awareness with checks supporting Autism, La Leche League, the National Children's Cancer Society, Mothers Against Drunk Driving, and many more. Also, enjoy the works of well-known child themed artwork such as Precious Moments and Anne Geddes.
Of course, if you want to truly show off your love and support of your kids and family, choose a few of your own family photos to upload to a selection of custom photo checks. This option allows you to completely personalize and design your own checks and coordinating accessories such as checkbook covers and address labels.
Compare and order your new Cool Kids and Families Personal Checks today - so you can express yourself all year long.
Kids and Family Checks
---
Pages for this section: 1 2 3 4 Next >>
---
Buying discounted or cheap Kids and Family Checks online does not mean poor quality; we cut out the middle man, the banks, to save you money. You, not your banker, can make decisions about the Cool Kids and Families Personal Checks you buy. Thank you for shopping with Girly Checks.
Advertisments
Business Checks