Check Categories
Saturday To-Do:
Choose a design or upload your own.


Business Checks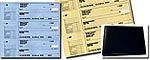 Buy Licensed Artist Checks Online
Animals, seasons, motherhood, patriotism, etc. What do these have in common. They all describe the theme on a very special assortment of checks.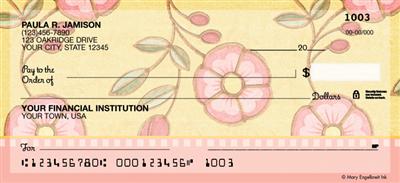 They are all images on Girly Checks done by known artists. This is why we offer a category within Girly Checks for personal check designs by Mary Engelbreit, David Dunleavy, Lorrie Weber and many, many other artists under special license agreements between them and their representative manufacturers.
Be sure to check out our newest artist additions featuring the wonderfully cute designs from KiniArt™, the artwork of Kim Niles, on personal checks, address labels and checkbook covers. These are certain to attract the attention of dog and puppy lovers everywhere.
This is a section with many choices for personalized Girly Checks - based on real artwork. So what are you waiting for? Take a look and order your favorite today - we know you will find something you will like. Many of them have matching address labels and some even have custom checkbook covers to match.
Compare and order your new Cool Themes by Licensed Artists on Personal Checks today - so you can express yourself all year long.
Licensed Artist Checks
---
Pages for this section: 1 2 3 4 5 6 7 8 9 10 11 12 13 14 15 16 Next >>
---
Buying discounted or cheap Licensed Artist Checks online does not mean poor quality; we cut out the middle man, the banks, to save you money. You, not your banker, can make decisions about the Cool Themes by Licensed Artists on Personal Checks you buy. Thank you for shopping with Girly Checks.
What's New?
Business Checks