Check Categories
Monday To-Do:
Choose a design or upload your own.


Business Checks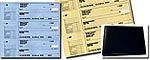 Buy Love and Friendship Checks Online
All you need is love...
Whether it's your fiancé, spouse, family member, pet, or a really good friend, love is an important part of life.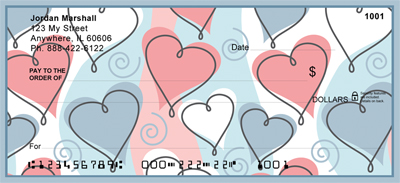 Many people feel complete with just a little love in their life and now your checkbook can be complete, too with love and friendship themed checks.
These checks embrace the theme of love and friendship by displaying hearts and flowers, and kisses, and other symbols of love. Romanticism is portrayed in the artwork of Lee Bogle, Gary Patterson, and other licensed artists who love to show off their artwork on these themed checks. Friendship and strong bonds are held on the pages of checks such as the Skirts and Blessings series and the Best of Friends check set. So go ahead and express your love, and/or friendship, with these checks and matching accessories. Order your new checks today.
Compare and order your new Lasting Friendships and Love Personal Checks today - so you can express yourself all year long.
Love and Friendship Checks
---
Pages for this section: 1 2 Next >>
---
Buying discounted or cheap Love and Friendship Checks online does not mean poor quality; we cut out the middle man, the banks, to save you money. You, not your banker, can make decisions about the Lasting Friendships and Love Personal Checks you buy. Thank you for shopping with Girly Checks.
Advertisments
Business Checks