Check Categories
Monday To-Do:
Choose a design or upload your own.


Business Checks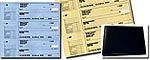 Buy Scenic and Picturesque Checks Online
Love to travel? Now you can take a trip without having to pack a suitcase. That's because these checks bring to mind a vacation.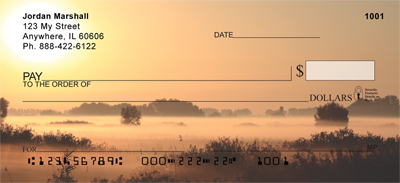 Hop in the car or on a plane and just go. While you are at it, plan your sightseeing itinerary. Because that's just what all of these checks make you think of. Check out the many beautiful scenes that you could use for your personal checks.
Castles! Makes you think of kings and queens, right? Our personalized Girly Checks will let you be a king or queen everytime you write a check. How about lighthouses? Use a picture check and just imagine being the keeper. Covered bridges of New England. We've got them too. So many beautiful Girly Checks and so little time to use all of them. Give it a try and...Bon Voyage.
Compare and order your new Beautiful Picturesque Scenery Personal Checks today - so you can express yourself all year long.
Scenic and Picturesque Checks
---
Pages for this section: 1 2 3 4 5 6 Next >>
---
Buying discounted or cheap Scenic and Picturesque Checks online does not mean poor quality; we cut out the middle man, the banks, to save you money. You, not your banker, can make decisions about the Beautiful Picturesque Scenery Personal Checks you buy. Thank you for shopping with Girly Checks.
What's New?
Business Checks