Check Categories
Saturday To-Do:
Choose a design or upload your own.


Business Checks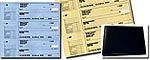 Buy Whimsical and Styles Checks Online
Wanna be different? Do you hear a different drummer to which you need to march. At girlychecks.com we have a LOT of unusual checks that you can choose from to express yourself and, elieve me, they are different.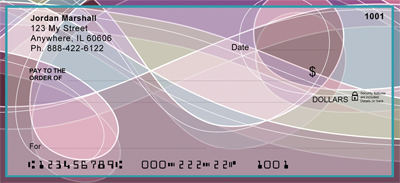 No more boring checks with scenery for you.
You demand different and that's what you get when you choose our personalized Girly Checks with a whimsical or stylistic theme. Live in a city and want something to help you express the flow of modern city life? The whimsical check featured here is called Modern Urban Flow.
Like shamrocks? We have them. Designs catch your fancy? We have them, too. I am an argyle sock fan and guess what. You guessed it. Argyle checks - just love them. So what are you waiting for? We know you will find a cool checks theme - just for you.
Compare and order your new Stylistic and Whisical Personal Bank Checks today - so you can express yourself all year long.
Whimsical and Styles Checks
---
Pages for this section: 1 2 3 4 5 6 7 Next >>
---
Buying discounted or cheap Whimsical and Styles Checks online does not mean poor quality; we cut out the middle man, the banks, to save you money. You, not your banker, can make decisions about the Stylistic and Whisical Personal Bank Checks you buy. Thank you for shopping with Girly Checks.
Advertisments
Business Checks