Check Categories
Monday To-Do:
Choose a design or upload your own.


Business Checks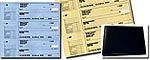 Buy Zodiac Checks Online
Of course, we have no way of telling, but there is a good chance you are a Virgo if you are browsing this page. W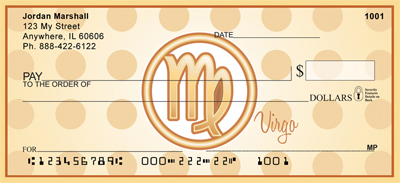 hy do we think that? Well, a Virgo seems to do a very good job of planning ahead - so, of course they never run out of checks.
All kidding aside, we have found a great selection of Zodiac Checks and present them to you here. These may not really help you predict your future but they may give you some peace of mind whenever you sit down to write a check.
So, Virgo or not - if you are an Aries, Taurus, Gemini, Cancer, Leo, Virgo, Libra, Scorpio, Sagittarius, Capricorn, Aquarius or Pisces - you will be able to find "your sign" right here. Just so you don't forget - plan ahead - order today!
Order your new Signs of the Zodiac Personal Bank Checks now.
Zodiac Checks
---
Pages for this section: 1
---
Buying discounted or cheap Zodiac Checks online does not mean poor quality; we cut out the middle man, the banks, to save you money. You, not your banker, can make decisions about the Signs of the Zodiac Personal Bank Checks you buy. Thank you for shopping with Girly Checks.
Advertisments
Business Checks